Drama
Intent
"The creative arts are the measure and reflection of our civilization. They offer many children an opportunity to see life with a larger perspective...The moral values we treasure are reflected in the beauty and truth that is emotionally transmitted through the arts. The arts say something about us to future generations."
At Penwortham Priory Academy the Drama curriculum is designed to recognise and build upon the prior knowledge of all students at KS2. It recognises that students have had some exposure to Drama at different levels within KS2. Students should cultivate an appetite for the Performing Arts sector while at Priory, this will be done through engaging, challenging, relevant and thought-provoking lessons empowering all students to think hard. It will offer a fully holistic view of the Performing Arts sector enabling students to be challenged. It is imperative that everyone has access to Performing Arts. The world we live in is a complex place, and there's a lot of division in society. The performing arts tend to unify people in a way nothing else does allowing them a voice to speak without judgement. It is crucial that we provide students with the opportunities to cultivate skills such as confidence and Leadership, organisational skills, resilience and creative thinking to enable them to operate effectively in an independent and culturally competent way in modern Britain regardless of any social or cultural detriment.
Through Drama/Performing Arts, students build on prior learning from Key Stage 2 to broaden their understanding and appreciation of the arts. They are challenged to learn through the use of 'BIG Questions' and are required to think hard in lessons using 'higher order' skills such as analysis and evaluation. The curriculum encourages students to develop their leadership and organisational skills in the practical tasks and through opportunities to lead and organise arts-based events with support. Students are expected to show resilience through becoming increasingly competent in the Drama studio, show initiative by adapting and using different techniques to devise pieces over time and demonstrate their growing knowledge through attention to detail, practically and their written and verbal communication.
Knowledge is at the heart of the curriculum and underpins our approach. All students are given an overview of their learning journey at the start of their unit of work so that they know what they'll be learning, the skills they'll develop, why they need to know this and how they'll learn it; this helps them understand how it links to the Drama/Performing Arts schema and how this in turn links to other subjects.
The curriculum is sequenced to build on existing knowledge and incrementally develop new knowledge. Pupils understand the sequence and what they're required to learn as a result of using personal learning checklists. Spaced retrieval, low stakes testing, and repeated practice are used to ensure that concepts are understood, and knowledge remembered. We place emphasis on the acquisition of subject specific vocabulary, modelling and explaining this in our teaching and facilitating exposure to it using 'real-life' application of their learning.
The Performing Arts knowledge we want students to attain is sequenced and mapped deliberately and coherently and we use strategies such as spaced retrieval practice, low stakes quizzes and plenty of repeated practice for automatic responses and fluency to ensure that concepts are understood, knowledge that has been taught is remembered and it is shown through the skill to apply it to practically devised or scripted pieces and beyond school. We put emphasis on the acquisition and use of a technical vocabulary which enables students to communicate professionally, and facilitate this through teacher talk, concise note taking and applications to real world scenarios, for example all students will have access to a wide-ranging curriculum that covers mental health and wellbeing enabling to be fully equipped for life not just for assessments.
In addition to the diverse and rich opportunities offered through the teaching, we value opportunities to take students out on trips and visits to Theatres and any Performing Arts related establishments. We also enhance the curriculum by inviting Theatre practitioners in such as Writers, directors, choreographers and technical specialists. Extra-curricular opportunities such as master classes and competitions are offered to pupils and staff.
Implementation
Please refer to the document below.
Drama Implementation Document
Attainment and Progress (national tests and assessments)

2021 BTEC Drama Outcomes
| | | | |
| --- | --- | --- | --- |
| Subject | 9 - 7 % | 9 - 5 % | 9 - 4 % |
| Drama | 42.9 | 71.4 | 100 |
Performing Arts Reading Impact Statement
Destinations
Related News
20 November 2023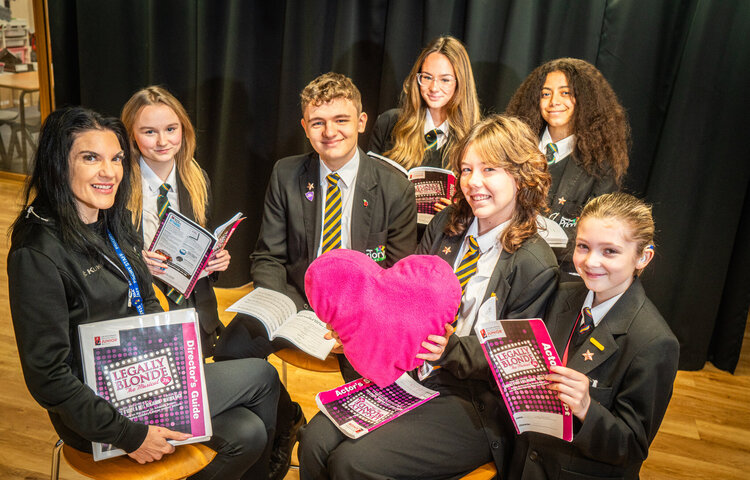 It will all be about fashion, beauty and a Harvard Law Degree when the Priory cast take to the stage for the production of Legally Blonde!
5 November 2023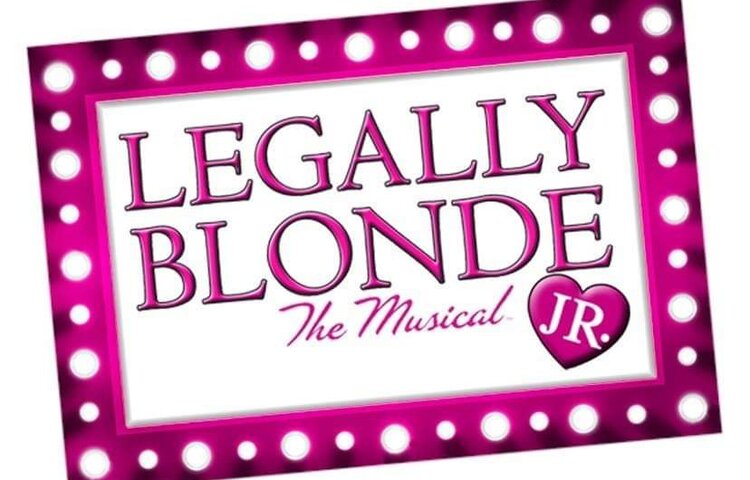 Performances on Tues, 5 December and Weds, 6 December. Everyone welcome.