Design & Technology
Intent
At Penwortham Priory Academy the Food Preparation and Nutrition curriculum teaches pupils how to cook and apply the principles of nutrition and healthy eating. Instilling a love of cooking in pupils can open a door to one of the great expressions of human creativity. Learning how to cook is a crucial life skill that enables pupils to feed themselves, and others, affordably and well, now and in later life. As global malnutrition, childhood obesity and unhealthy diets increasingly cause health conditions, we believe we have a moral responsibility to educate our young people so that they are empowered to take charge of their own diets and health.
Through food preparation and nutrition, students build on prior learning from Key Stage 2 to broaden their understanding and application of the principles of good nutrition and health, cook safely and widen their repertoire of predominantly savoury dishes. They are challenged to learn through 'BIG Questions' and are required to think hard in lessons using 'higher order' skills such as analysis and evaluation. The curriculum encourages them to develop their leadership and organisational skills in the practical tasks and through opportunities to lead and organise food-based events with support. Students are expected to show resilience through becoming increasingly competent in the kitchen, show initiative by adapting recipes over time and demonstrate their growing knowledge through their written and verbal communication.
Knowledge underpins our curriculum therefore classroom-based learning about food preparation and nutrition is given equal weighting to practical lessons. Pupils are given an overview of their learning journey at the start of their unit of work so that they know what they'll be learning, the skills they'll develop, why they need to know this and how they'll learn it; this helps them develop their schemata and helps them understand how this subject links to others.
The curriculum is sequenced to build on existing knowledge and incrementally develop new knowledge. Pupils understand the sequence and what they're required to learn as a result of using personal learning checklists. Spaced retrieval, low stakes testing, and repeated practice are used to ensure that concepts are understood, and knowledge remembered. We place emphasis on the acquisition of tier 2 and tier 3 vocabulary, modelling and explaining this in our teaching and facilitating exposure to it using 'real-life' reading texts, journals, websites and relevant articles.
In addition to the diverse and rich opportunities offered through the teaching, we value opportunities to take pupils out on trips and visits to food-based establishments and also enhance the curriculum by inviting relevant specialists in such as food producers, farmers, college leaders and chefs. Extra-curricular opportunities such as creative cookery workshops, master classes and competitions are offered to pupils and staff.
Implementation
Please refer to the document below.
Design & Technology Implementation Document
Attainment and Progress (national tests and assessments)

2021 NCFE Higher and Foundation Outcomes
| | | | |
| --- | --- | --- | --- |
| Subject | L2D* - L2D % | L2D* - L2M % | L2D* - L2P % |
| Engineering | 38.6 | 70.2 | 84.2 |
| Graphics | 83.3 | 91.7 | 100 |
Reading
Destinations
Related News
2 May 2023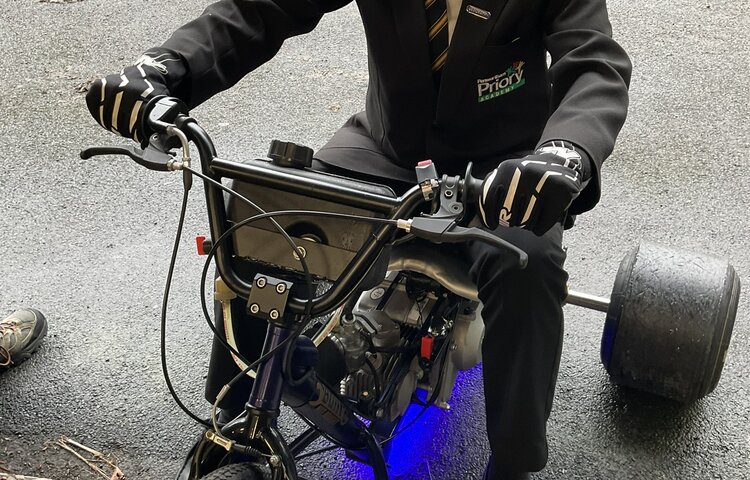 A Year 10 pupil has used his engineering knowledge to build a trike from scratch.
28 March 2023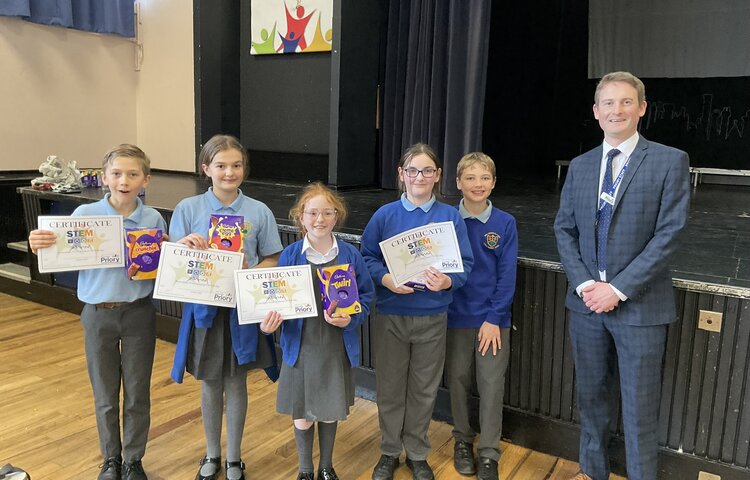 Priory has hosted a STEM event for our local primary schools where pupils were given an enterprise challenge.