GCSE Geography have a field day in Liverpool
GCSE Geography have a field day in Liverpool
11 February 2022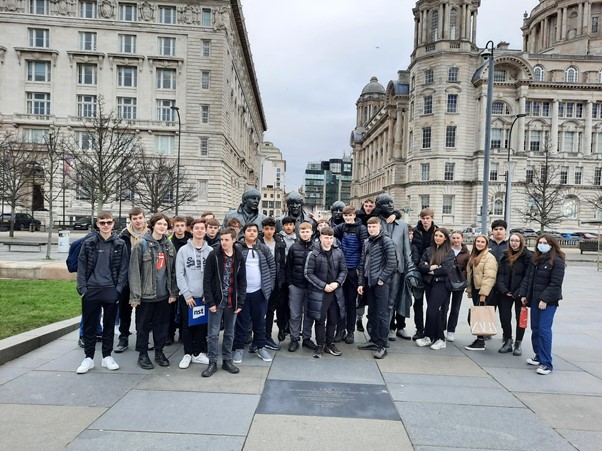 The Humanities Department has recently taken four different GCSE Geography groups to Liverpool to complete a wide range of urban fieldwork studies along an urban transect, which ran from the greenbelt outside the city of Liverpool, to Liverpool One - the retail CBD centre of the city.
More than 150 pupils from Years 10 and 11 were taken to the city using our four minibuses over four different days over the last month. The pupils completed several key surveys assessing the various land uses and how the quality of environments varied at five different sites.
We drove from school and stopped along the route, ensuring pupils were able to take photographic evidence and complete their surveys at differing sites. The pupils have to work with their teachers to produce detailed investigations which will help them prepare for their Paper 3 GCSE fieldwork exam.
The other advantage of the trip, is that we study the urban development of Liverpool as a key case study for Paper 2 – so this helps to consolidate and bring the geography of the classroom to life.
The trip allows pupils to really get to know so much more about the city, and be able to understand the context of place and named examples of sustainability as well as the differing cultural impacts of migrations.
Tags: Geography Humanities