Mrs Elliott's Read of the Month - July
Mrs Elliott's Read of the Month - July
15 July 2021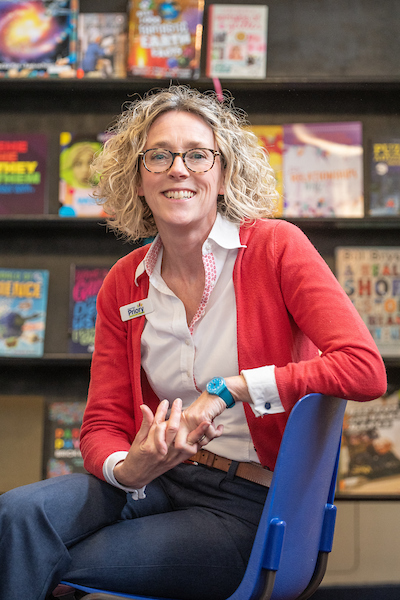 Crater Lake by Jennifer Killick
This was one of the Book Trust books that our current Year 7 could choose when they arrived at Priory, and the cover caught my eye. I expected (hoped for) a bit of creepiness and this one delivered. It's a really fun read. It's fast paced, has zombie like characters (spoiler alert, they don't eat humans), is a bit sci-fi and overall is great fun!
So, the plot? Well, this one starts with a bunch of school kids off on an outward-bound trip with their classmates. Destination? The brand-new Crater Lake Centre. Our protagonist, Lance, is none too fussed on going as he hates sleeping over anywhere. He struggles to sleep at night, a minor detail which might just save his life and the lives of everyone else on the trip.
When a bloody hand slams against the side of the coach and a voice yells at them to get away, it's pretty clear that something isn't right! Lance and his small group of friends find themselves in the middle of a terrible plot that only they can prevent. They learn fairly quickly that the key to Crater Lake is to never sleep (easier said than done) and to never trust the adults.
AR Book Level: 4.7 (Red)
Mrs Elliott
English Teacher
Tags: English