Mr Henshaw appointed to north west Maths hub leadership role
Mr Henshaw appointed to north west Maths hub leadership role
14 July 2021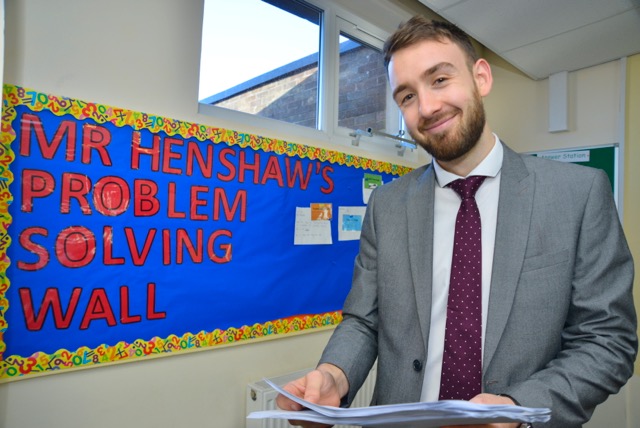 Priory's Assistant Head of Maths, Mr Henshaw, is sharing his skills with schools in the North West after he was appointed to the role of Assistant Maths Hub Lead from September.
There are 40 Maths hubs across the country and the one in the North West, called Abacus North West, being based at Our Lady's High School in Fulwood and Cardinal Newman College.
The hubs seek to harness all the maths leadership and expertise within an area, to develop and spread excellent practice, for the benefit of all pupils and students. Priory is an active partner of Abacus North West and this supports the continuous improvement of our mathematics education for our pupils.
Mr Henshaw was successful in his interview for the role, which is over 12 months and will be half a day a week, and it's a huge pat on the back for Priory which will now become a lead school in the hub.
Mr Henshaw said: "I'm really excited about starting the new role in September. I've spent the last year on a Maths Hub course - learning about Teaching for Mastery in Mathematics.
"This is a great opportunity for me and the department to learn even more and to give something back to the Maths Hub who have taught me so much. Being an active member means we are committed to continually driving forward the quality of the teaching, learning and leadership in Maths at Priory."

Tags: Maths Staff Teaching Alliances