What's the music this week? w/c 28 March
What's the music this week? w/c 28 March
28 March 2022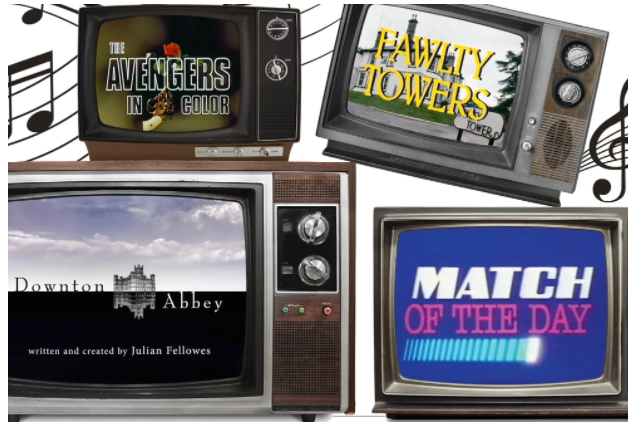 This week it's all about: Television theme tunes
It might be the crashing drums at the start of EastEnders, the unfathomable "hooky street" lyrics at the start of Only Fools and Horses. Whatever it is, many of us have a TV theme tune we cherish, in many cases more than the show itself. The compositions are instantly recognisable, often unlike the composers.
Initially, television themes were often written without seeing the show first. Instead a group of composers would each record a theme, and one would be selected by the show's producers. In these cases, a brief was handed to a composer suggesting the theme, the mood and possible instruments to help create this. Today the trend is towards pieces being specifically commissioned.
Does the Pink Panther theme literally sound like the cautious, creeping movement of a cat?
Is Coronation Street's theme one of the more memorable for its ability to evoke the spirit of Manchester?
Equally, some TV theme tunes use an existing score of music such as the Prokofiev piece, Dance of the Knights from the ballet of Romeo & Juliet, the dark and brooding mood symbolic of the tension and backstabbing about to unfold in the boardroom.
The Champions' League Anthem, Zadok the Priest, must be one of the oldest currently in regular broadcast, having been originally written for the Coronation of George II in 1727 and at every subsequent one since.

Theme tunes have the power to summon a wave of televisual nostalgia, and the importance they are accorded is best indicated by the presence of a special category at the Ivor Novello songwriting awards. However, it does remain hard to explain why some provoke such a powerful response and some don't.
MABAL is music played through the school's tannoy system during break and lunch. Chosen by Mr Taylor, Lead Teacher for Music, this is designed to offer exposure to the curriculum in different ways, and support pupils' appreciation of music.
The focus is on one theme each week across a genre, a country or from history. The theme could also link to the season or an event in school, such as the production. Any further suggestions are welcomed - pupils should see Mr Taylor or email a.taylor@priory.lancs.sch.uk
Tags: Music