Alumni: Megan & Olivia Grant (Class of 2016)
Alumni: Megan & Olivia Grant (Class of 2016)
2 February 2022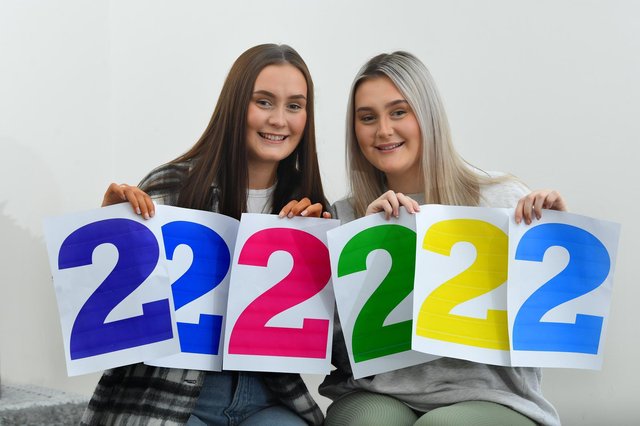 Happy birthday to 22-year-old Penwortham Priory Academy twins whose birthday was 02-02-22. That's right, they were both 22 on the second day of the second month in 2022!
Not only did they go to school, college and university in tandem, they also both work in nursing at the Royal Preston Hospital.
The twins celebrated their birthday with family and say the gathering will be extra special as they were not able to celebrate their 21st birthdays due to lockdown. Megan works on a surgical ward and Olivia is due to take up a post as a nurse in critical care at the Royal Preston Hospital.
This story was published in the Lancashire Post 2 Feb >> www.lep.co.uk/news/people/happy-birthday-to-22-year-old-lancashire-twins-whose-birthday-is-02-02-22-and-who-both-work-at-the-royal-preston-hospital-3551133
Tags: Alumni