Year 7 shout about why they love Maths
Year 7 shout about why they love Maths
3 December 2021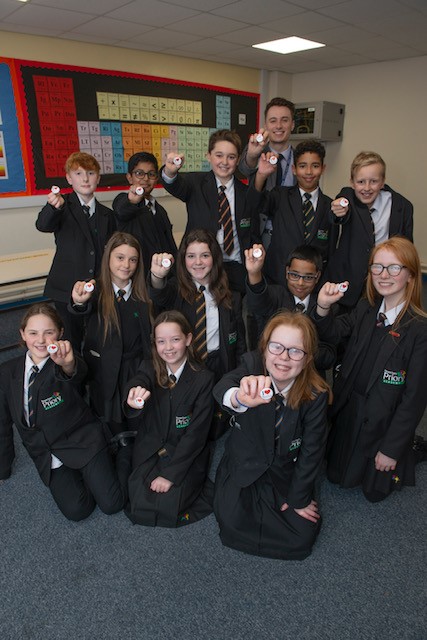 Year 7 pupils have been shouting out about why they love maths – and they have a badge to prove it!
Assistant Head of Maths Mr Henshaw, along with the Maths Department, ran a competition asking pupils to say what they particularly enjoy about the subject.
They were inundated with responses and selected the best twelve to receive a unique badge, specially ordered by the Maths Department.
"We wanted to get pupils excited about maths and we wanted to know why they enjoy it," said Mr Henshaw. "We obviously love our subject and think it's the best but we wanted to know why our pupils do too!
"We got a great response, some really good answers, and we have rewarded the pupils with a custom-made badge designed by the local Maths Hub and we hope to put something else on for them later in the school year."
In the summer, Mr Henshaw was appointed as Assistant Lead for the region's maths hub, Abacus North West. The hubs seek to harness all the maths leadership and expertise within an area, to develop and spread excellent practice, for the benefit of all students. As an active member, this supports the continuous improvement of our mathematics education for our pupils.
Well done to... Harriet H, Anna H, Keira H, Daisy M-W, Aaron W, Eden B, Yaseen W, Phoebe W, Jad H, Junaid Q, Bobby B and Freya Y.
Over the coming weeks, we'll publish why these pupils said they love Maths.