What's the music this week? w/c 22 November
What's the music this week? w/c 22 November
22 November 2021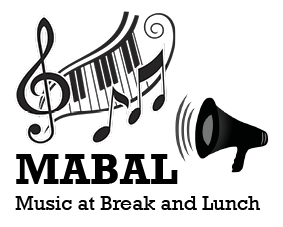 This week MABAL is all about music from across the continents...
We'll be playing guess the country! The Portuguese Fado one is not the easiest of listening. Most are the nationality of the singer, group or composer, though one is a little contrived, it is based upon the title of the track, rather than the singer's nationality.
This is a shorter playlist - normally we aim for four hours of material - so you will hear these two or three times in the week to give everyone a chance to guess the connection! Highlights, though this is all subjective, include the aching pathos of Mozart's Requiem, Beethoven's 7th symphony built around one bar of music and the brilliant Italian virtuoso violinist Paganini, via the Columbian "Queen of Latin Music" Shakira, Demis Roussos and Aqua.
MABAL is music played through the school's tannoy system during break and lunch. Chosen by Mr Taylor, Lead Teacher for Music, this is designed to offer exposure to the curriculum in different ways, and support pupils' appreciation of music.
The focus is on one theme each week across a genre, a country or from history. The theme could also link to the season or an event in school, such as the production. Any further suggestions are welcomed - pupils should see Mr Taylor or email a.taylor@priory.lancs.sch.uk

Tags: Music