Oliver boasts his Lancashire call up
Oliver boasts his Lancashire call up
15 November 2021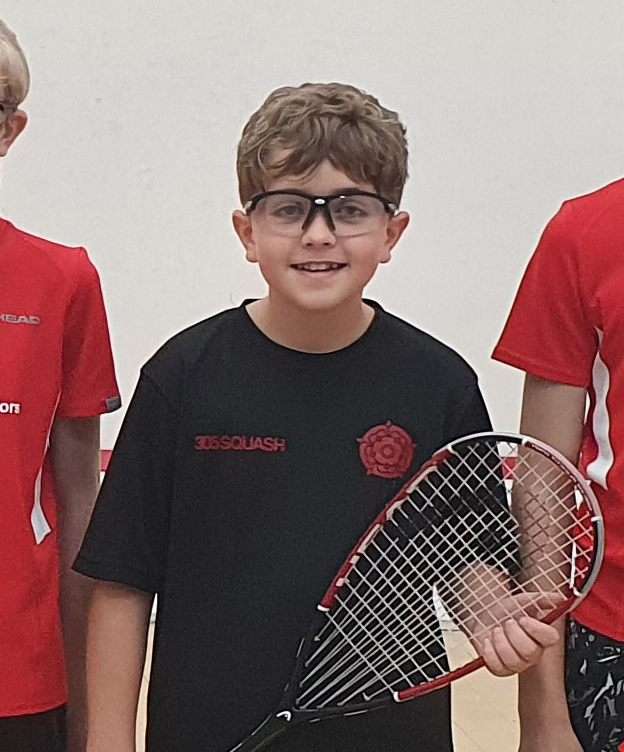 Last weekend Year 8 Oliver represented Lancashire in the Inter-counties squash competition.
Oliver was invited to play in Sunday's competition as part of the Under 15s team held at the Hallamshire Tennis & Squash Club, Sheffield. He was the youngest in the 5-person team. The results of the tournament have yet to be announced.
Oliver, who turned 13 last month, has been training with the Lancashire junior team for two years and was called up only days earlier to represent his county.
The Year 8 pupil has been playing squash since he was 4 years old and has trained with various clubs in the area over the years. Oliver is now registered with Preston Grasshoppers Squash Club where he trains every Wednesday evening. Now playing in the adult league at Grasshoppers, Oliver has already ascended up the ranks to reach League 6 of their 7 divisions!
Alongside 1:1 coaching, Oliver attends a Wigan club on Saturdays for their junior club training, where he will represent the town for the first time in the North West League match this Sunday.
Wow! We are certainly proud of this young man who has achieved so much at an early age already.
A star to look out for in the future!
Tags: PE & Sport Year 8