GCSE results day 2020
19 August 2020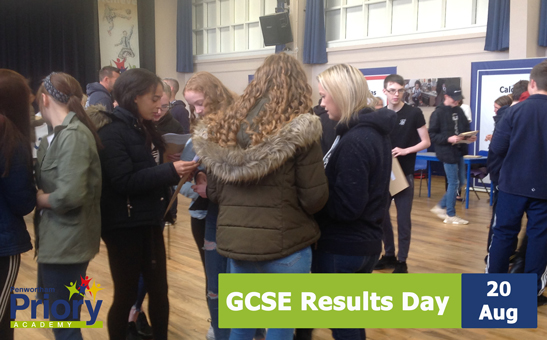 We look forward to seeing our Year 11s on Thurs, 20 August.
Pupils who have confirmed that they would like to collect their results have been sent a text, via their parents, with a specified time slot from 11am to 12 noon. If you have not received the text, please contact Mr Gee, Assistant Headteacher - n.gee@priory.lancs.sch.uk.
Results will be given out in the gym and pupils should arrive via the main gate, walk past the kitchens and enter the gym on their own via the girls changing room external door. Pupils should go to their house table to collect their results and then leave. To support social distancing parents should wait outside the school grounds, they will not be allowed to enter the school. The wearing of masks whilst collecting results is at your discretion.
All other pupils, as requested, will receive their results by email between the hours of 9am-11am. Emails will be sent direct to the pupil using the email address we were provided with at the end of the summer term.
Please note BTEC results will not be available on Thursday. The awarding body has been unable to put pupils' results into an appropriate algorithm in time and will release results at their earliest opportunity. As soon as we have the results we will notify the pupils concerned. This affects Priory pupils who studied BTEC Performing Arts.
As always, we want to do everything we can to support our pupils to progress to the next stage of their education or employment. Any pupil who is unhappy with their results, should in the first instance, contact Mr Gee Assistant Headteacher via email n.gee@priory.lancs.sch.uk. He will be able to discuss concerns and advise on any next steps. Pupils may also want to talk to the sixth form or college they plan to go on to as they may well be flexible about their entry requirements.
We hope you all leave Priory with the GCSE results you need along with special memories of what you have achieved in this most difficult of years. Good luck to everyone!