70th Anniversary Alumni Tour 12 noon
70th Anniversary Alumni Tour 12 noon
29 June 2023, 12.00pm – 1.15pm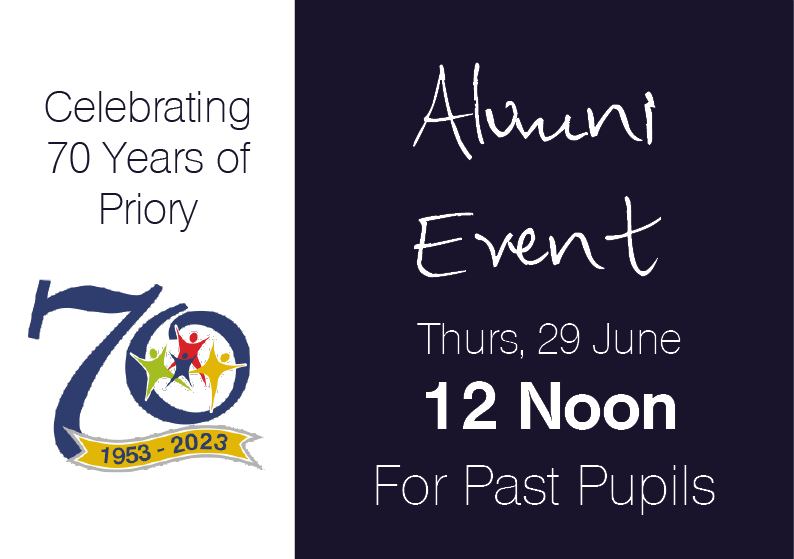 This event is for past pupils:
Please join us for our 70th anniversary celebration event on Thursday, 29 June 2023 from 12 noon (until approx 1.15pm).
Explore archive photography and memorabilia, tour the school, and chat with former class mates and teaching staff.
If you're still in touch with your old school mates, then please spread the word! We'd love see as many of you as possible.
Enquiries should be directed to alumni@priory.lancs.sch.uk
CLICK BELOW TO BOOK.
Tags: Alumni